Relevansi Hadis Larangan Marah dengan Kesehatan Mental
Abstract
This paper aims to find out the meaning contained in the Angry Hadith which is examined from the psychological aspect. This is based on a phenomenon that occurs where humans are often excessive in anger when facing one thing. Even though the Prophet SAW had said and called on his people not to be angry or emotional. Because angry behavior is not just the teachings conveyed, but the impact of anger will be very detrimental and affect the mental, psychological and neurological conditions. The research is qualitative research with analytical literature study method. The relevance of the hadith prohibits anger with mental health, which is seen from its neuropsychological effects, namely tense the nerves of the body, turbulence of blood and the tendency of an unstable brain. In addition, angry behavior is not only in the form of increasing psychological tension but also the emergence of negative behavior. Then anger can be minimized not only through psychological therapy but also spiritually. From the intervention in this study in the aspect of Islam, that this hadith can be used as a therapy or balancer in daily life, especially in anger, which can then be conveyed through da'wah pulpits, especially this hadith is included in the hadith so that it can become the basis law (hadith reference). So that from this reference, it is expected that humans can be better able to maintain behavior in their lives, be able to filter things well and no longer be easily provoked by emotions.
Keywords
Hadiths of Angry Prohibition; Angry Impacts; Mental Health; Cognitive Psychology
References
A. H. al-Ghazali. Ihya Ulumidin Juz 3. Indonesia: Maktabah Dar Iya Kutub al- Arabiyah, n.d.
A. Qarni. Laa Taghdhab (Jangan Marah). Jakarta: Al-Qalam, 2013.
Al-Ghazali. Ihya Ulumidin Juz 3. Indonesia: Maktabah Dar Iya Kutub al- Arabiyah, n.d.
betterhealth.vic.gov.au. "Anger: How It Affect People." Better Health Channel, n.d. https://www.betterhealth.vic.gov.au/health/healthyliving/anger-how-it-affects-people?viewAsPdf=true.
Febie Ola Falentina, Alma Yulianti. "Asertivitas Terhadap Pengungkapan Emosi Marah Pada Remaja." Juni 2012 8, no. 1. Jurnal Psikologi (2012).
Jimmy Calanchini, Wesley G. Moons, Diane M. Mackie. "Angry Expressions Induce Extensive Processing of Persuasive Appeals." 15 February 2016. Journal of Experimental Social Psychology (2016).
Lingga Kusuma Wardani, Dhita Kurnia Sari. "Analisa Kemampuan Mengontrol Marah Ditinjau Dari Penerapan REBT (Rational Emotive Behavior Therapy) Pada Klien Skizofrenia Di UPT Bina Laras Kras Kediri." November 2018 7, no. 2. STRADA Jurnal Ilmiah Kesehatan (2018): 57–61.
M. Asy-Syahawi. Saat-Saat Rasulullah Marah. Jakarta: Pustaka Azzam, 2005.
M. Darwis Hude. Emosi. Jakarta: Penerbit Erlangga, 2006.
Mayo Clinic Staff. "Anger Management: 10 Tips to Tame Your Temper." Healthy Lifestyle Adult Health. Mayo Clinic, n.d.
Michael W. Adamowicz, Licsw. "Anger Diary and Triggers." Mental Help.Net. American Addiction Centers, n.d.
Moch. Sya'roni Hasan. "Manajemen Marah Dan Urgensinya Dalam Pendidikan" 1 No.2. Al-Idaroh (September 2017).
Nandhini H. Anggarasari, Fuad Nashori, RA Retno Kumolohadi. "Terapi Tawa Untuk Mengurangi Emosi Marah Pada Caregiver Lansia" 6, No. 1. Jurnal Intervensi Psikologi (2014).
NICABM. "How Anger Affects the Brain and Body (Infographic)," n.d. Accessed October 30, 2018. https://www.nicabm.com/how-anger-affects-the-brain-and-body-infographic/.
Norisham Abd Ghani, Rohani Nasir. "Behavioral and Emotional Effect of Anger Expression and Anger Management among Adolescents," no. Procedia-Social and Behavioral Scinces. PSYSOC (2013): 565–569.
Rita Susanti, dkk. "Perasaan Marah Membuat Terluka" 10 No.2. Jurnal Psikologi (December 2014).
S. M. Edward E. Smit. Psikologi Kognitif: Pikiran Dan Otak. Yogyakarta: Pustaka Pelajar, 2014.
S. M Lari. Psikologi Islam. Bandung: Pustaka Hidayah, 1995.
Safiruddin Al- Baqi. "Ekspresi Emosi Marah" 23, no. Fakultas Psikologi Universitas Gadjah Mada. Buletin Psikologi (June 2015).
Suryadi, Muhammad Alfatih Suryadilaga. Metodologi Penelitian Hadis. Yogyakarta: TH Press, 2012.
Thomas Jefferson University, Thomas Jefferson University Hospital. "How Emotional Processes Affect Physical Health and Well Being." Jefferson: Myrna Brind Center of Integrative Medicine. Philadelphia, n.d.
Widya Citra A. "4 Hal Yang Bisa Jadi Penyebab Anda Mudah Marah Sepanjang Hari," n.d. https://hellosehat.com/hidup-sehat/psikologi/4-penyebab-mudah-marah/.
Aplikasi Hadis. Jawami' Al-Kalim, n.d.
DOI:
http://dx.doi.org/10.29240/alquds.v3i1.610
Refbacks
There are currently no refbacks.
Copyright (c) 2019 Hammydiati Azifa Lazuardini I
This work is licensed under a
Creative Commons Attribution-NonCommercial-ShareAlike 4.0 International License
.
INDEXED BY: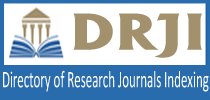 ---

Al Quds's Visitors

This work is licensed under a Creative Commons Attribution-NonCommercial-ShareAlike 4.0 International License.
.