Teori Hudûd Muhammad Syahrur dan Kontribusinya dalam Penafsiran Al-Qur'an
Abstract
One of the great thinkers in the contemporary era is Muhammad Syahrûr, a Syrian liberal Islamic figure. Through his controversial works, al-Kitâb wal Qur'ân: Qirâ'ah Mu`âshirah, (al-Kitab and al-Qur'an: a Contemporary Reading) Syahrur introduces a new theory of Quranic interpretation, called as the theory of limits. He asserts that the theory of limits is an approach within ijtihad (individual interpretation) to study the muhkamât verses (clear and direct verses of law) of the Qur'an. The term limit (hudûd) used by Shahrur refers to the meaning of "the bounds or restrictions of God which should not be violated, contained in the dynamic, flexible, and elastic domain of ijtihad.â€. By using the descriptive-analytical method, the article is talking about the contribution of the theory of limits in qur'anic interpretation that makes significant contributions to the enhancement of Qur'anic studies.
Keywords
Qur`anic Interpretation; Contribution; The theory of limits
References
Abû al-Husayn Muslim ibn Hajjâj al-Qusyairy al-Nisaburi, Shahih Muslim, Jilid II, Beirut: Dâr al-Fikr, 1988.
Abdul Mustaqim, Epistemologi Tafsir Kontemporer, Yogyakarta: LKiS 2008.
Amin Abdullah, Studi Islam: Normativitas atau Historisitas? Yogyakarta: Pustaka Pelajar, 1996.
Bisri Effendy, "Tak Membela Yang Membela Tuhan†dalam Abdurrahman Wahid, Tuhan Tak Perlu Dibela, Yogyakarta: LKiS, 1999.
Burhanuddin, "Artikulasi Teori Batas (Nazhariyyatul Hudûd) Muhammad Syahrûr dalam Pengembangan Epistemologi Hukum Islam di Indonesia†dalam Sahiron Syamsuddin dkk, Hermeneutika al-Qur'an Madzhab Yogya (Yogyakarta: Forstudia-Islamika, 2003.
Busthâmî Muhammad Sa`îd, Mafhûm Tajdîd al-Dîn, Kuwait: Dâr al-Da`wah, 1984.
Charles Kurzman Edit. Liberal Islam; A Sourcebook New York: Oxford University Press, 1998.
Edwin J. Purcell, Kalkulus dan Geometri Analitik, Jilid I, terj. Enyoman Susilo dan Bana Kartasasmita Rawuh, Jakarta: Airlangga, 1984.
Ghâzi Tawbah, "Syahrûr Yulawwi A'nâq al-Nushûsh li Agrâdlin Ghair al-'Ilmiyyah wa Taftaqirru ila Barâ'ah†dalam majalah al-Mujtama', No. 1301, tanggal 29 Muharram 1419 H/ 26 Mei 1998.
Hans Wehr, A Dictionary of Modern Written Arabic, ed. J. Milton Cowan, Cet. III, Beirut: Librairie Duliban, 1999.
Muhami Munir Muhammad Tahir al-Syawwaf, Tahafut al-Qira'ah al-Mu'as}irah, Cet. I Limmasol Cyprus: al-Syawwaf li al-Nasyr , 1993.
Muhammad ibn Isma`il al-Kahlanî al-Shan'anî, Subul al-Salâm; Syarh Bulûgh al-Marâm, Jilid IV Mesir: Musthafâ al-Bâb al-Halabi, 1960.
Musthafâ Dayb al-Baghâ', Al-Tahdzîb fî Adillah Matn Ghâyah wa al-Taqrîb (Beirut: Dâr al-Fikr, 1983.
Peter Clark, "The Syahrur Phenomenon : A Liberal Islamic Voice from Syiria†dalam Journal Islam and Christian Moslem Revelation vol 7 No. 3, 1996.
Rahman, "The Concepts of Hadd in Islamic Law " dalam Jurnal Islamic Studies, No. 1, Vol. IV, Maret 1965.
Syahrur, Muhammad, al-Kitab wal Qur'an: Qiraah Mu'ashirah, Damaskus: al-Ahali li al-Nasyr wa al-tawzi, 1994.
Syahrur, Muhammad, "Applying the Concept of "Limit" to the Rights of Muslim Women†dalam artikel yang dikumpulkan oleh Burhanuddin, "Hans Collection of Islamic Studiesâ€, Desember 2000, hlm. 32-35.
Syahrur, Muhammad, Nahwa Ushûl Jadîdah, Damaskus: al-Ahali li al-Nasyr wa al-Tawzi, 2000.
Tim Penulis IAIN Syarif Hidayatullah, Ensiklopedi Islam Indonesia (Jakarta: Penerbit Djambatan, 1992
DOI:
http://dx.doi.org/10.29240/alquds.v1i1.163
Refbacks
There are currently no refbacks.
Copyright (c) 2017 Abdul Mustaqim
This work is licensed under a
Creative Commons Attribution-NonCommercial-ShareAlike 4.0 International License
.
INDEXED BY: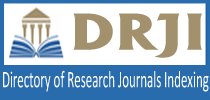 ---

Al Quds's Visitors

This work is licensed under a Creative Commons Attribution-NonCommercial-ShareAlike 4.0 International License.
.